Hey peeps,
Ughh I'm so tired after the interview.. Okay, so dear I will share my experience with you so you can prepare earlier okay?
So, I was offered an interview in TESL at UiTM Dengkil.
First thing first, yes this is my first option during the UPU application...
Okay then...
I woke up at 5 A.M Just to make sure we arrived early and safely hahaha...
It is quite far Dengkil and Rawang tbh.. Like the time I went to BASIS lah...huhu
Then, we arrived there at 7.45 AM and I started to check up where is my name and where should I go.. So, my name was on the panel 4 and yea my name is actually the 4th for the interview!!! Ikr... And I already prepared myself because I know that I will certainly Iv the earlier one...So Chill!
Then, it's 8.30 A.M... OMG!!!
So, we started to fill the exam hall and sit by row... Just sit wherever as long as you are in the right row... Okay then...
We started our exam...My heart pounded so fast and when I look to the exam papers...Nahhhh It's not hard as they said lahh ... So easy maaa..Seriously, I confident that I will get 12-13/15 for Comprehension..Cehh poyo en..But seriously, it's easy just like your SPM... For essay... My essay is quite easy lah but I can't reveal here due to the incompleteness of Interview haha..but the scope is just in Malaysia... So chill again! hahaha
I quite fast in the reading comprehension and luckily I managed to write 2 pages of essay phewww..hahahha and at the end, my handwriting was quite horrible but Nah Chill! hahha..
So, it was the time where everyone has butterflies in their stomach...Grrrrr I am at the Panel 4 and when the lecturer... I think... She asked who is coming or not... My name is to be the 2nd in the list..hmm before that fourth and yes because of a girl who has a flight today, I got the 3rd hahaha funny en...LOL Whatever...
So, suddenly the 2nd person finished and yes It's time for me to come in..Wahhh I was trembling you know....
*I knocked the door, give salam or etc*
*Bow to the interviewers and give all my copies that they need*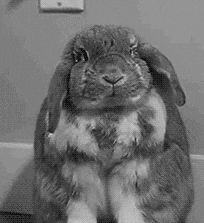 Interviewer: Please, have a sit...
Me: *Sit down and smile*
Interviewers: Introduce yourself...
Me: My name is Farah Wahidah........bla bla bla..... I had the experience to handle Un week-end francais (french slang)...
Interviewer: Oh what did you handle?
Me: *repeat* and said, it is a French programme in my school
Interviewer: Ahhh I see...So, you took French as your third language...
Me: Ahh yes...
Interviewer: So, what current issues that you know?
Me: Well, I have read the issues of allowing the students to bring gadgets... I think it's not too good ( sorry nervous sangat sampai ayat tak bombastic seperti difikirkan) because it will lessen the communication between the students and teacher. Moreover, there are low-income students (thankfully these words keep repeating in the text of my reading comprehension so I remember yeah) that could not afford to buy the gadgets...
Interviewer: So, your suggestions?
Me: Oh.. I suggest that the school itself must provide the computers to help the students from low-income family so that will help their studies (I don't remember)
Interviewer: So, what did you do during the holiday after SPM...
Me: I read book.. bla bla
Interviewer: What type of book did you read?
Me: Romance? *K nak ketuk sebenarnya journal damn it*
Interviewer: So, did you watch tv?
Me: Yes, I usually watch the reality show in different languages...Sometimes English, Chinese and also French
Interviewer: Oh I see so you are very interested in languages?
Me: Oh yes! Definitely.
Interviewer: So, if you are not going to get this, is there any option for you to continue TESL?
Me: LOL -*in mind* I will choose matriculation and continue TESL in degree afterwards.. (smoothly cara dia nak reject :')
Interviewer: *Spoke to her partner* and her partner nodded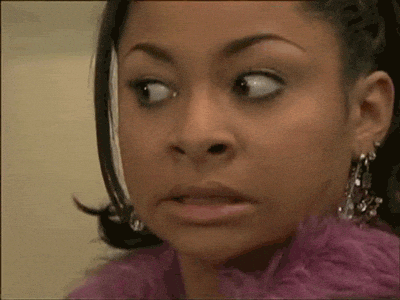 Me: Lol tu pun tak Tahu ke :') *in mind*
Interviewer: So, any questions?
Me: When the results will be out?
Interviewer: Wahh everyone is asking same question...
Me: This is because of ikhmalzikhry's blog :") Tbh, I'm not really want to ask this..huhu
Interviewer: In 2 weeks on I think..Ya you can just go to our website..
Me: Oh, thank you...
*Go outside and share some to my new friends outside*
Sebab tadi diorang macam tak dapat input sangat hahaha
So, the thing is what I planned isn't worked as I planned :") So chill!!
Ada rezeki adalah.. kan? huhu
Oh yaa.. I made new friends and her name is Puteri and okay I forgot the one who looks familliar... Seriously sama je muka but I can't remember who.. But, they are so friendly... Glad to meet them...Perhaps I can meet them one day hahah..
*Update*
Oh my topic for the essay is The Benefits of studying locally..
Kan dah kata senang so good luck hahah
Truth,